Reaching an audience online
A guide to live-streaming and webinars
Please be aware of delivery times to your local area,
stock shipment may be restricted and delivery may be delayed during this time.
---


About the book
In August 2018, 'Reaching an audience' was published, providing an introductory guide to digital live-streaming events and presentations.
As a growing number of organisations, professionals and individuals connect remotely to give talks, presentations, events and ceremonies, this book can help you to connect digitally from the comfort of your home, enhance your skills and run online events, which can enrich and support your community.
The skills and knowledge shared are vital for communities to connect remotely, it is a modern life-skill that has become ever more important for people to remain connected.
---


The value
After a lent lecture series was streamed live online as a trial, reaching a further audience who weren't present was such a rewarding experience for both the audience and presenters, the knowledge and skills had to be shared.
In demonstrating some technical skill and understanding, a main aim of this book is to allow events, ceremonies, webinars and presentations to be easily accessible. In helping others achieve these results, bring an experience personal to them to others connecting from their home, is incredibly valuable for communities to remain connected and support one another.
---


The inspiration
This book was inspired by the authors' experience of successfully providing live-streaming of an illustrated talk from a village hall in rural Herefordshire.
During this live stream, the authors used 'GoToWebinar' software to complete this stream which worked well for them. A total of 50 virtual guests attended, but as this was a trial there was no subscription taken. The presentation was streamed through a 4G connection, and this is one very important consideration to make before selecting a venue and the live-streaming service. As this was a trial that was appropriate, but if this were to be adopted as a lengthy series, this would not have been the most cost effective way to have done things.
The book outlines everything you need to know to prepare for a live stream, but in completing your own live-stream it is important to research what software is available to work best for you, your venue and your audience.
If you would like to hear more from the people who experienced the trial that inspired this book, please get in touch at: enquiry@mathonchurch.org.uk
---


About the authors
Jack Versiani Holt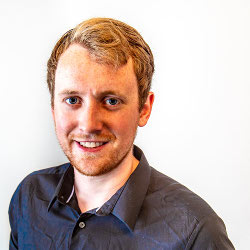 Jack currently works as Marine Licensing Casework Officer and is also self-employed under his brand 'Holtography'. In learning essential storytelling skills during his masters degree in Wildlife Documentary Production, he has applied these skills in effective digital communication in his current role, external consultation and on many creative projects. ...

Jack has also been commissioned for an architectural photography project and has a great passion for landscape, long-exposure and wildlife photography. Jack created the cover, design and writing style for this book.
Read more





---
Kevin Brewer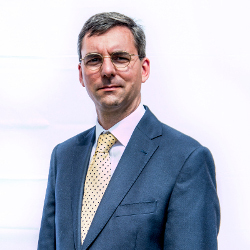 Kevin has worked extensively as a specialist in data connectivity, managing the delivery of complex I.T. projects in both the commercial and non-profit sectors both in the UK and beyond. ...

He sees the power of live-streaming technology as a positive force for good, bringing together communities and enabling participation in events by those who would not otherwise be able to take part.
Read more
---


Where to buy
COVID 19 Update: Please be aware of delivery times to your local area, stock shipment may be restricted and delivery may be delayed during this time.
Currently the book is only available printed in English and German. If you would like to discuss production of a translation please do get in touch at: enquiry@reachinganaudience.com.

English Edition ISBN: 978-1-5272-2521-3
German Edition ISBN: 978-1-5272-3107-8
---